We are offering high-quality barriers of European brand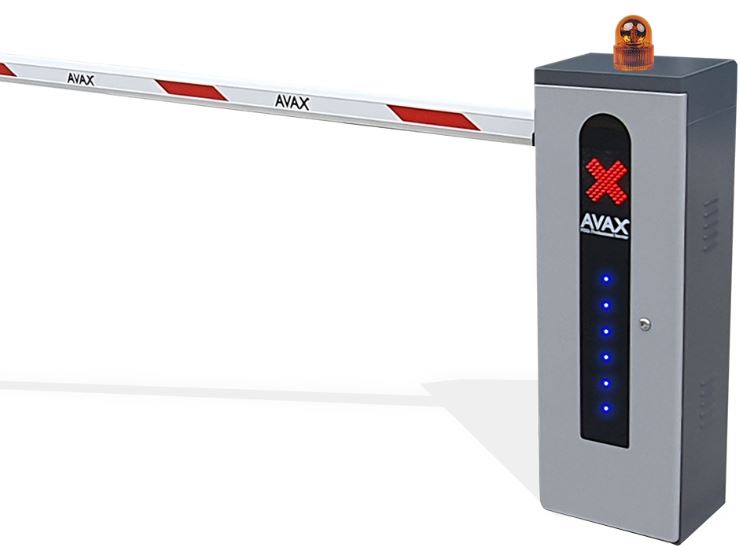 Set Contents
               AVAX MX6 Car Parking Barrier
The Car Parking Barrier Systems works with the help of remote control, the yellow flashing lamp (Flasher Lamp) informs us starting of action. The arm can be opened simultaneously using a metal button. The barrier has a safety sensor that servers vehicle passing.
AVAX MN5 
     Power Consumption: 80W 24VAC
     Body: IP44, Electrostatic painted
     Working Temperature: -20C +60C
     Dimensions: 30 cm width * 22 cm length * 106 cm height
     Arm Length: 5 meter 
   .                                                                                                                                                                                                                                                                                                                                                                                                                                                                           
It's possible to set up an electronic car parking system using bar code tickets.
Energy: 50 Hz – 220 Volts AC
Power Consumption: 80 Watt
Case: Electrostatic painted
Working Temperature::  -20℃ +60℃
Dimensions: 122.5 cm x 25 cm x 18 cm
The device has the ability to work both offline and online mode. Users will be informed with all necessary information using the graphical display. The time assigned on the incoming vehicles is shown on the tickets which are printed by the car parking device.
Communication Method: RS-485
Warranty Period: 2 year
Quality Certificates: ISO 9001 და ISO 2008